Services
Auto Repair & Maintenace Services serving Fort Lauderdale
Our Etreme Services
Extreme Performance Wheels also offers the best selection available, with over 50,000 wheels, rims, and tires from over 50 different brands. We have all kinds of wheels, rims, steel rims, truck wheels, chrome rims, black rims, BMW tires, rims for sale, cheap rims, 22-inch rims, dub rims, truck rims, tires and wheels, custom wheels, car tires.
---
Missing that perfect stereo system in your car? Want to make your commute to work better? How about enjoying the weekend a little more? Extreme Performance wheels provides white-glove car stereo installation services for anyone cruising the town.
---
Check out our premium lines of wheels such as Lexani, Asanti, among others. We specialize in many hard to fit, or custom applications; including 2 piece wheels, 3 piece wheels, staggered fitment (such as those seen on vehicles like Mercedes), Viper, Porsche, and BMW. Additionally we offer many wheel customization options; such as, painted centers, custom painted outers, and we can use manufacturer paint codes in many paint applications. And of course we offer wheels in all sizes up to 30" wheels.
---
Protect you and your car from the damaging effects of the sun. With the ever-increasing breakdown of our ozone layer, dermatologists warn against over exposure to the sun. Polarized sunglasses protect the eyes, sunblock protects the skin, and window film protects you and the interior of your car.
---
Most tire dealers don't have the equipment and training required to provide expert wheel alignments. We do, which means we can correct alignment problems fast, before damage is done to your tires.
---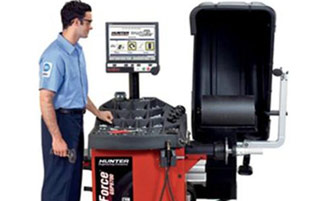 Wheel Balance
Extreme Performance Wheels has the most effective and efficient Hunter Balancing System. Our Balancing machine has the ability to solve wheel vibration problems that balancing cannot fix, by detecting non-balance and radial-force-related problems. Ask Extreme Wheels about it.
---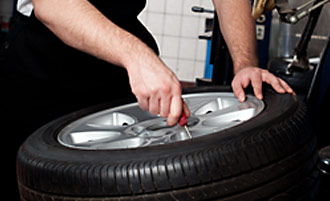 Tire Installation
When replacing your tires, it is important that the new set is always installed in the rear of your car. Included in this service is removal of the old tires, mounting and sealing of the new tires, and inflation of each tire to ensure proper vehicle balance.
---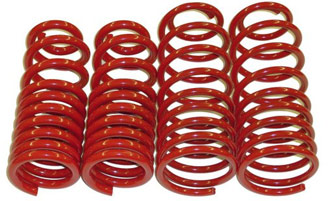 Vehicle Lowering & Lifting
Your car's suspension was designed with the average driver in mind. Average cornering, average braking, and average acceleration. But you're an enthusiast, you want something more than what comes with standard equipment. If your vehicle is already equipped with coilovers call your EXTREME rep and ask about a lowering/lifting kit that's right for your vehicle. If you do not already have a coilover kit, Extreme Performance Wheels can help you get set up with one!
---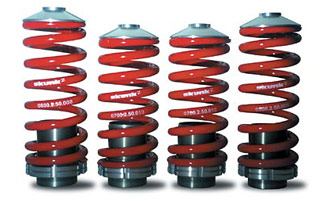 Coilovers
At Extreme Performance Wheels, we have a huge variety of coilovers to ensure that you have every coilover kit option available to you. We go out of our way to carry every major line of coilovers. Whether you are looking for a Tein coilovers suspension kit, KW coilovers, Megan coilovers or anything in between; we've got it for you. Extreme Performance Wheels is the ultimate shopping destination for your coilover kit needs!
---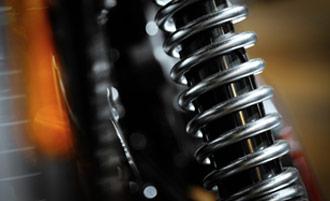 Suspension Tuning
Has your car been pulling to one side lately? Do your tires squeal when turning on dry pavement? If you have answered yes to either question, you may be interested in our suspension tuning service. While performing this service, we will align your tires so that you will have no issues with your car pulling to either side. If your car is pulling to either side, contact us today! .
---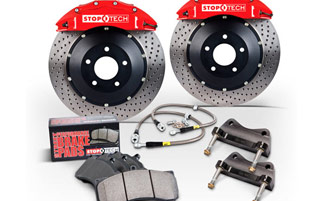 Performance Brake Kits
Big brake kits provide the ultimate in stopping power for your vehicle. Integrating new brake technology into the design of the kits allows for a kit that highly reduces brake fade and continually cools and refreshes the brake pads surface under braking. These brake systems are designed for easy installation with minimal tools required (in most applications). Ask Extreme Wheels about Big Brake Kits.
---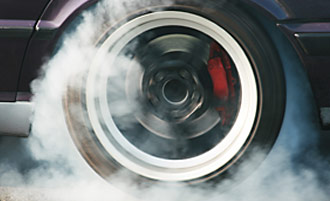 All Basic Performance Modifications
Extreme Performance Wheels offers a variety of car basic modifications for your vehicle including new air intake and exhaust systems. Our intake and exhaust systems are specifically designed to provide your car with the greatest efficiency and power. Contact Extreme Performance Wheels today to discuss your options.